About Us
CDX Spotlights!
---
Quality Driving Instruction
With an outstanding knowledge of the local area, great training, and a wealth of experience, our instructors can support you through each and every step of this exciting new adventure. We'll take things at your own pace and design a lesson program especially for you. Whether you're looking to pass in a flash, or you'd rather take your time, we can guarantee you won't be disappointed in what we have to offer.
Each and every one of our friendly instructors has been fully trained and offers excellent, consistent lessons tailored to your needs. We'll work with you to understand your objectives and offer steady progress towards your goal. We can offer advice on the pen and paper test, plus we're more than happy to share our years of experience with you with a friendly, relaxed approach. Even if you're nervous, give us a call today, and our lovely team will put you at ease and help you understand the process – step by step.
CDX is a family owned, woman owned, black owned community and customer focused Driving School and business. Our vision is to make being a licensed driver a reality for all who wish to drive legally and safely in the state of Washington. Our mission is to provide all students with the skills, tools, instruction and education to make safe decisions and drive safely on the roadway. We aim to provide learning in a friendly manner and environment that meets the needs of each students' learning style. To recognize and understand each students' strengths and weaknesses and assist in approving upon each students' weaknesses and fears.
Team Members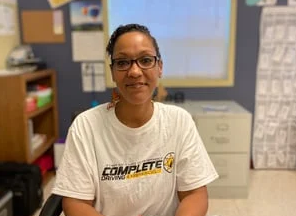 Owner - Mrs.Tara Dubois
WHO IS TARA DUBOIS?
Tara was born and raised in the greater Seattle area. Tara attended Green River Community College and earned a 2-year AAS degree in business management, while caring for her aging grandmother and raising 4 wonderful kids of her own. She spent the next few years working as a (C.N.A.) Certified Nursing Assistant and working in private home care, care manager for Synergy Home Care and eventually became a Community Instructor/Trainer to certify home care aides in the state of Washington. She then spent the next few years working as a traveling instructor for SEIU775 long term care workers union, traveling all over Washington, training and certifying new caregivers. Tara was inspired to open her own training business called: Butterflies R Us Mobile Training in 2014 and secured a contract with Washington state DSHS work first program. In 2015, she and her brother opened an adult family home in Pacific Washington-Devoted Heart AFH. She enjoyed running and operating the home for the next few years until the business was purchased by another family.
Tara was then recruited to become a driving instructor and examiner with several other driving schools in the Seattle/Tacoma area. After working for other driving schools for a few years, Tara decided to open a driving school and focus the services around helping the underserved communities and being a driving school that cares about the success of their students. Tara and her staff are dedicated to their students from the start of their process all the way to the end. Tara has earned her Master Trainer License from D.O.L.-Department of Licensing through her dedication and hard work with her teen and adult students. Tara and her staff have won the "Black Owned Business Excellence Award" B.O.B.E. for the work that they do with their Tacoma, Hilltop community. Tara is the first driving instructor in Washington to be certified in assisting students with "ADHD behind the wheel" program. Complete Driving Experience is the first driving school in Washington to provide scholarships, work with the homeless and aid in linking customers with funding from community resources and organizations. Tara has been married for 16 years to her fabulous husband Richard, she is a grandmother of 3, an ordained minister and an American red cross instructor. She loves butterflies, chocolate, spending time with loved ones and long walks on the beach.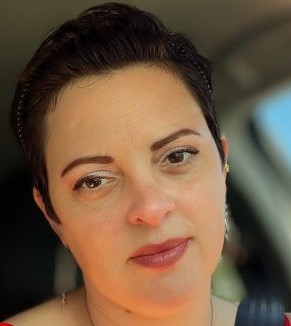 Driving Instructor - Marcella Fogg
WHO IS Marcella Fogg?
Marcella grew up in Sacramento, CA in a multi diverse area. She was active in sports, music, arts and a great love for animals. Marcella's first learned to drive her father's 1926 Chevrolet and grew up with a love of cars. She loves studying languages, previously studied Italian, and currently studying Spanish and Dari. She enjoys most working and serving people in all aspects of life and is a humanitarian.
Marcella studied Music Performance in college spending 25+ years as a music teacher and performer, currently teaching at Tacoma Music Academy.
Passionate for public service and emerged in the diversity of the performing arts culture; Marcella pursued public service further and spent years working as a corrections officer in a city and prison setting, as well as 5 years serving as a police officer in WA state.
During police work; Marcella obtained specialty training in vehicle operations and emergency response driving from Washington State Patrol Instructors known as EVOC (Emergency Vehicle Operations Course) while employed as a police officer from 2009-2013.) Marcella's public service passion while serving the public was specifically working with teens and at risk youth and assisting families in need. Marcella has enjoyed experiences teaching students both teens and adults from many different cultural backgrounds and from different countries, such as Ukraine, Nigeria, Kenya, Afghanistan, to name a few. Marcella has been working as a certified driving instructor for WA state DOL since March 2022.
Marcella is very happy to have joined the team at CDX with Tara and Naeyeza and looking forward to being available for all students's needs and desires to learn to drive and be safe.
Operations Manager - Nyaeza Brazier